A full range of features that save you and your agents time
Improve Agent Efficiency with an Innovative Panel
Manage all conversations and users in a shared area, and forget everything else. From here on out, it's just you and the customer – happily connected by Support Board. Ready to get started?
---
---
Conversation Area
Take a look at all the user conversation features.
---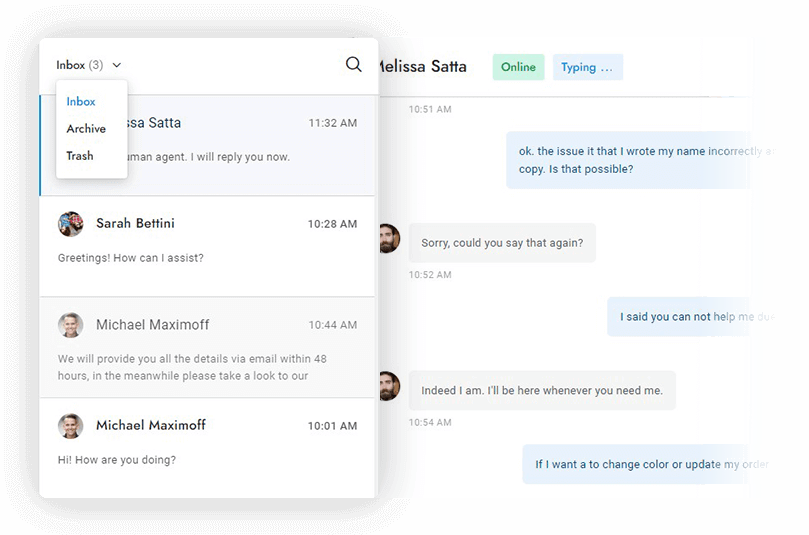 Manage Conversations
Easily manage your conversations in one place with our user-friendly interface. Search for conversations and users in real time, and have your agents reach out to online visitors before they start a chat.
---
Archive - delete conversations
Download conversations
Search for conversations
Proactive chats
---
Saved Replies
Save precious time and avoid the headache of having to repeat the same tasks. With saved replies, you won't have to type the same messages over and over. You can also save rich messages and custom content.
---
Insert by keyboard shortcut
Save and reuse messages
Save custom content
Save rich messages
---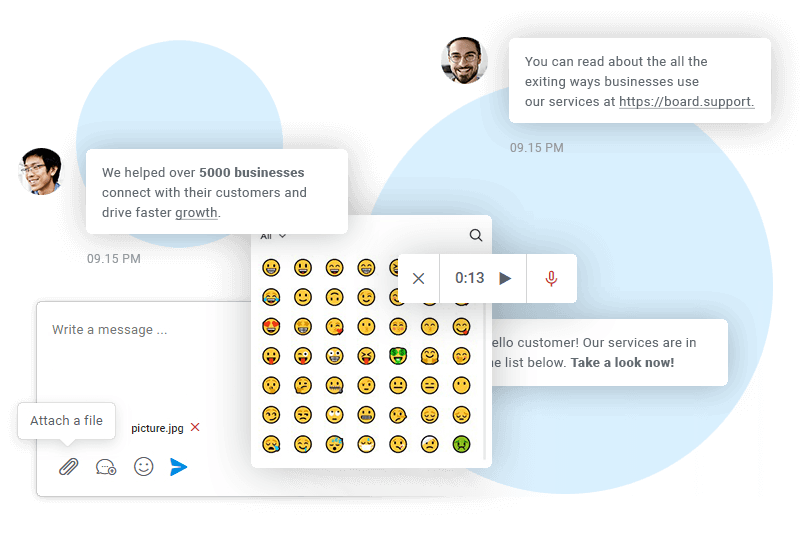 Message Editor
Create the perfect message by using 3000+ emojis and by formatting the text with Slack-inspired markup syntax. Surprise your users with custom HTML messages, and attach media and files in just one click.
---
Text formatting and markups
3000+ emojis
Multiple attachments
Custom HTML
User Management
Easily manage user and agent information on the fly
---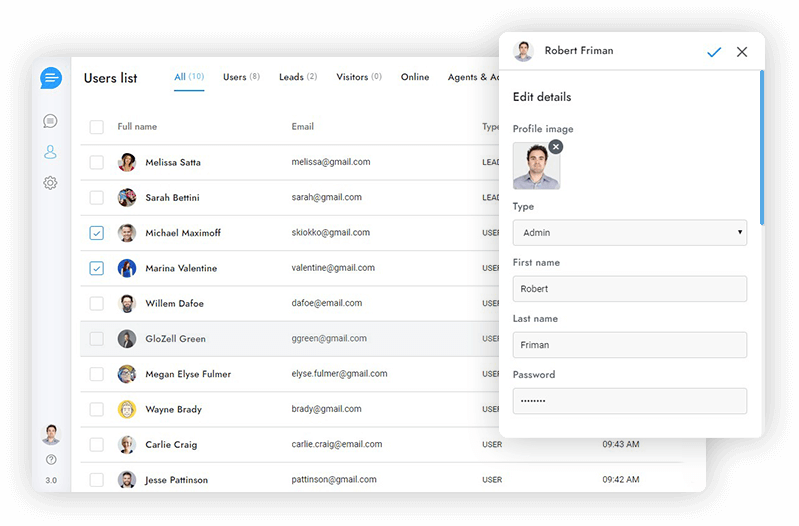 Manage Users and Agents
Keep your most important customer data in one place. Create new users on the fly, edit existing ones, limit agent privileges and view or edit user details directly from your conversations.
---
Create new users and agents
Edit or delete users and agents
Delete bulk users
Manage privileges
---
Find, Sort and Filter
Search for users by name, email or any other custom field, and then sort and filter them instantaneously from the user table. View and engage online users by sending the first message.
---
View online users
Sort users by name, email and more
Search for users
Filter users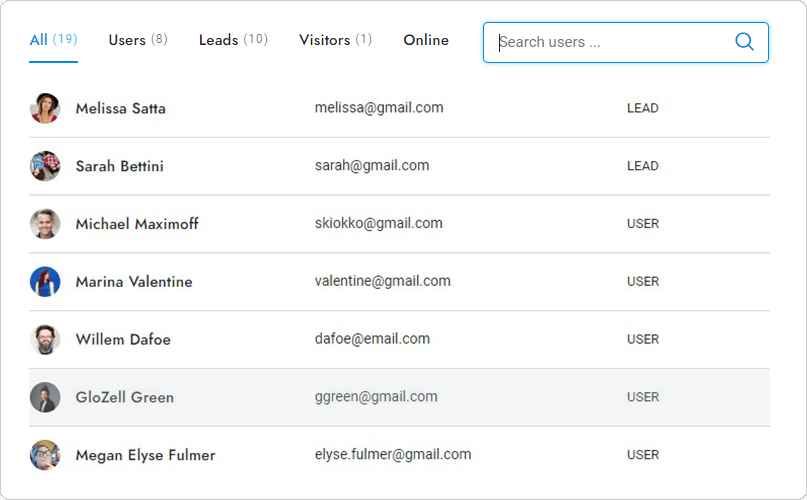 ---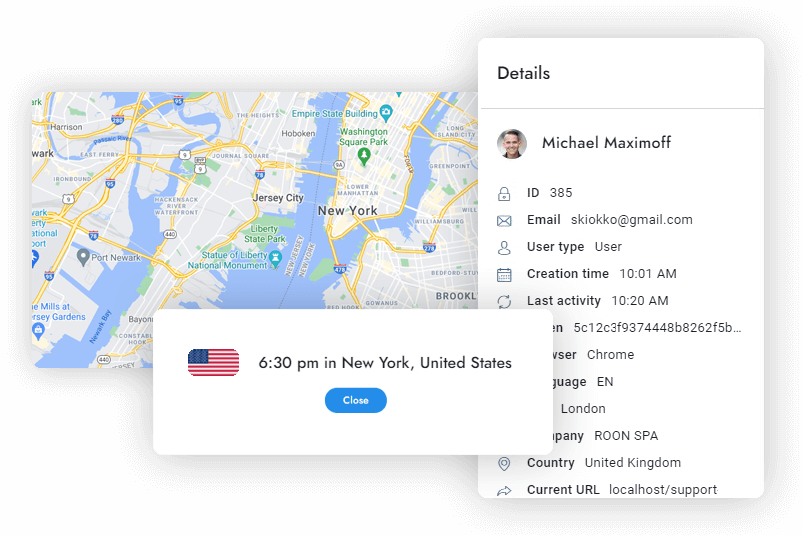 Get to Know Your Customers
Improve your customer support with more data. Support Board automatically gleans useful information about the user. From country to local time, context is key – and our goal is to keep your customers happy in the long term.
---
User OS and browser
User location with map
User IP, local currency and more
User local time and current page
---
---
Agent Ratings
Measure agent results by collecting agent reviews and comments from users.
User Exports
In just one click, export selected users and all their details in a CSV file.
Attachments, Media and Lightbox
Send multiple attachments and media. Open and view images in a lightbox.
Responsiveness
Our panel is fully responsive on all smartphones and tablets.
Progressive Web App
Install it on a desktop, Mac or mobile device – and use it like an app.
Automatic Updates
One click update, and automatic updates for the plugin and apps.
Multilingual Platform
The panel is ready to be translated in 19 languages. You can even add your own.
Keyboard Shortcuts
Increase productivity and save time with the keyboard shortcuts.
Documentation
Need a little help? Take advantage of the extensive docs.