Automated Customer Service: What Is It and Why You Need It
The hardest thing in customer service management is providing personal support measures that are within the best capabilities of the company. The question is, how can you maximize the results of having an outstanding customer support team without tipping off the scales? Here's an answer you have meant to hear: customer service automation. Some companies don't trust the functions of such services, while others rely on it independently without proper application.
---
Purchase Support Board and Automate your customer service
---
---
What Is Automated Customer Service
For us to truly understand the purpose and benefits of this technology, it's just appropriate to learn the correct approach in satisfying customer experience, through an automated process of building and maintaining meaningful relationships.
---
---
---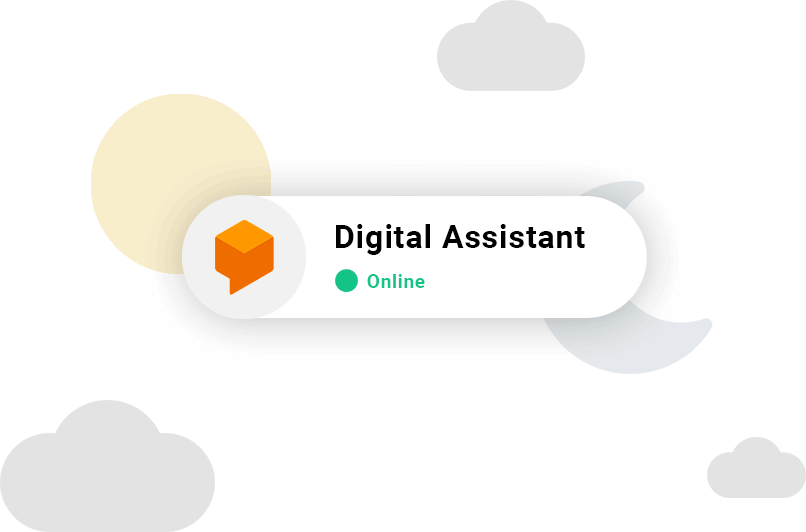 It still follows the same principle of identifying customer needs and helping them arrive at a resolution, only this time it's automated.
Customer service automation serves a purpose that minimizes human involvement in customer assistance, eliminates unnecessary engagements, and enables the full support in areas where human-to-human interactions are primarily needed.
However, just because it says "automated" does not mean you can leave it as it is. Here's where the mistake comes in because most people misunderstand the design of automated customer service. If you want to experience efficient functionality from this technology, you will have to work with it collaboratively.
Automating customer service requires a balance between your actualized input and the expected output. Success will solely become possible if, and when, the foundation of the system is established in line with its purpose. It ultimately makes the process of building customer relations practically easier.
---
---
Actionable Ways to Automate Customer Service
Quality customer service is possible even with an automated system. Large businesses can invest in AI customer service software, while a growing company might find it a challenge to scale using expensive AI software and automated customer services in general. Despite that, there are various actionable ways for you to provide support via customer service automation.
The following are some of the commonly used methods in delivering personal support to customers with the help of automated solutions.
---
Knowledge Base Section
The knowledge base section contains quick and detailed answers to the customers' inquiries, even though you haven't even talked to them yet. It's like a FAQ section but with a list of links that redirect to different pages where the customers will find the complete information that they need about a specific topic.
When customers browse through your website, they often carry the same questions that most visitors usually ask. You need to identify those frequent questions so you can create articles that consist of the answers. You're leading them to participate in a self-service system, and that is why you need to ensure that the knowledge base section can be easily spotted as if it was served on a silver platter. It develops a great impact on customers when they can smoothly navigate and then find exactly what they're there for.
And, if you can't fit all the topics in one dropdown, you can also include a search bar with an autocomplete feature for keywords of common terms. They're in for a 24/7 platform with straight answers on the featured and searched articles.
You can build your knowledge base, and it's pretty simple if you have the right tools and software to back it up. You can also hire developers, article writers, and digital marketers to optimize your knowledge base pages to become available content for the general public to find through search pages.
There you have it! Your frontline is always there for your customers. You seriously need to guarantee that the knowledge base section is (1) right in the spotlight, (2) consists of well-informed articles, and (3) provide real-time answers. This part is the first-base for your customer service automation.
---
---
"Contact Us" Call-to-Action
Even though we're trying to promote this types of system to the customers, you still need to encourage them to reach out through your customer service inbox, phone line, or email. Chances are, some of them won't find all the answers in the suggested articles from the knowledge base.
Some customers are eager to communicate with a live customer service representative, regardless if he or she has to wait for hours or days to receive a non-automated response. And that's alright because not everyone becomes immediately agreeable with automated customer service. Thus, a one-click contact button with a visibly clear call-to-action is their best option to seek personalized customer support.
The contact support button is usually placed on the homepage. Although, you can also place a call sign at the bottom of your knowledge base pages to make sure that the customers will have convenient access to your communication channels.
---
---
Organized Email
You may think that going through emails doesn't sound like a tasking job. You'll have to think otherwise if your business suddenly blows off as high as a skyscraper. It gets harder to respond to an email when there's always another one that gets on top of the other. Sounds like a cycle, right?
Email is a one-on-one communication line that most customers like to use because it seems more direct. They also have options to sound professional or informal whenever they feel like it. So, how can you incorporate your business email as a part of your customer service automation? Look here for a couple of examples:
---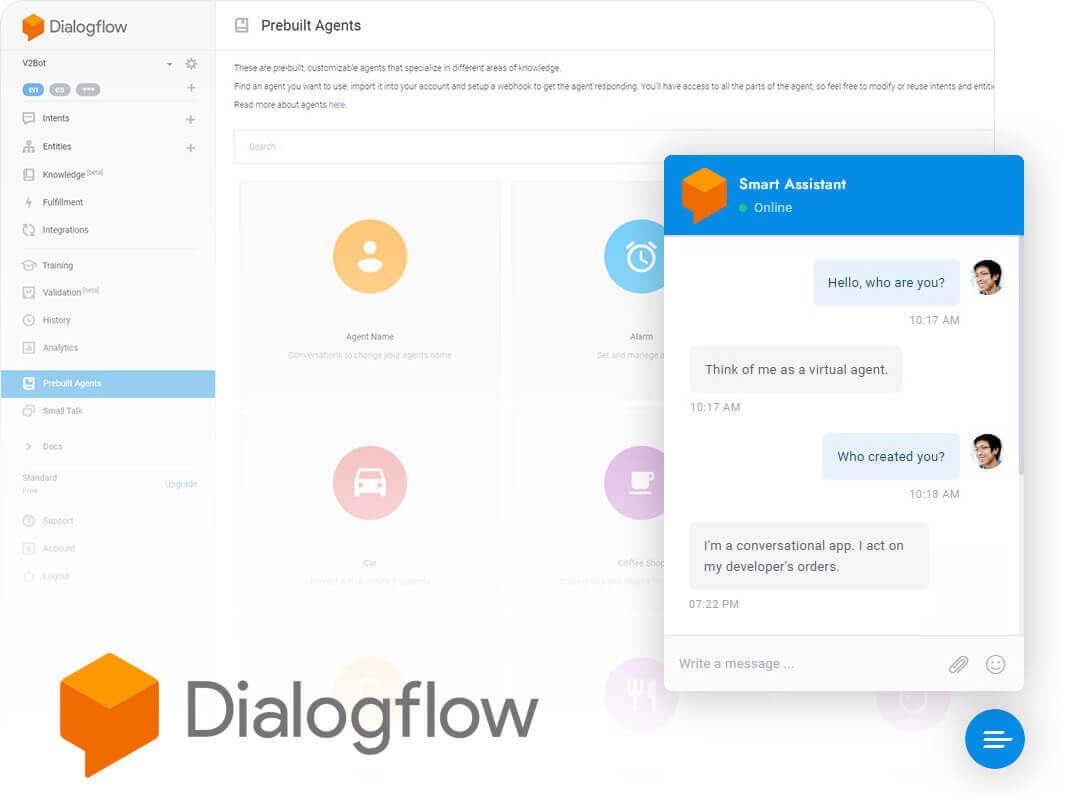 Email Tagging


Tagging business emails will allow you to organize the hierarchy of messages from the ones that need immediate actions to the least urgent issues. You can do this by outlining an internal coding system with assigned colors that your team is familiar with.

For your coding to be effective, it must have rules based on the status of the email, their assignments, and, as we mentioned above, their level of priority. Using the right software, you can organize the email tagging automatically based on the categories where the conversations belong.

If you can also design your email system where the customers can choose the category, and then when they reach your inbox, their email will automatically get tagged accordingly.

Canned Replies and Autoresponders


When the customers send their emails, they appreciate quick responses even though they're somehow impersonal. An immediate acknowledgment that their email is received without making them feel unimportant goes a long way.

An autoresponder sounds more like a general message, usually without a personal touch to it at all. They're suitable for announcements and marketing advertisements. Even so, if you can draft the perfect autoresponder emails, they shouldn't sound as bad as they used to be. You can still take advantage of them if they're written without looking so constricted like the robot-type emails.

Canned replies, on the other hand, address customer concerns in a pre-written format. The key is to draft canned replies according to their assigned categories. For example, when a customer selects a "refund" category in their email, your automated response will be the template assigned for refund issues. That way, customers feel reassured that their specific concern is being looked at. When the customer service representative comes in, their replies will also circle within the established category. It's faster and often more efficient.
---
---
Chat Bots and Live Chats
Chat bots perform pretty well as first-hand service response systems. The thing is, some customers still experience dissatisfaction with this technology. If it were you, would you completely trust an AI in customer service to handle your concerns?
The chat bot widget technology has plenty of room for improvement. However, despite that obvious issue, they're still widely used in business homepages. Because aside from the fact that they automatically greet the visitors in a conversational way, they also provide the quickest for the customers to send a short inquiry without having to open another webpage. And then, when the chat bot goes live, the customers recognize the value of instant response function.
---
Read more about our chatbots
The customer's convenience is still the number one feature that wins over customer service automation systems.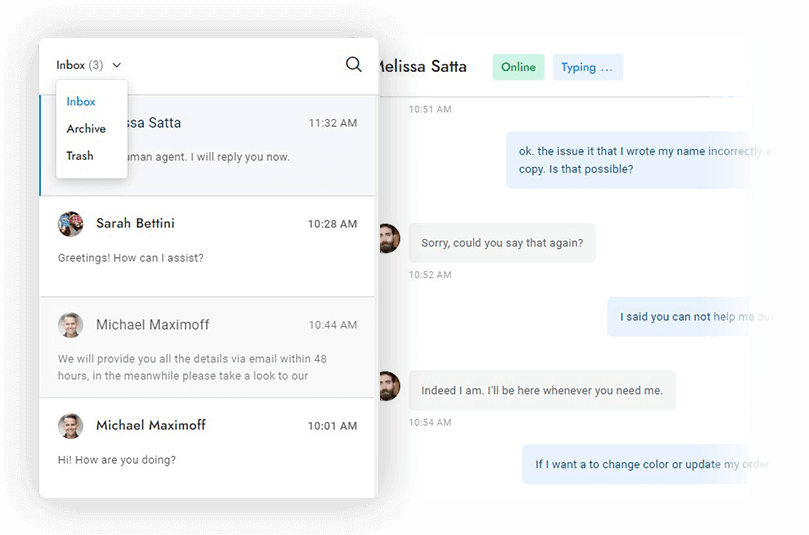 ---
---
Chat Bots and Live Chats
When the inquiries come into the internal customer service funnel, they don't have to scatter all around. It'll be of great help to the team if they can pick up an organized trail of tasks. Having a help desk software is the easiest way to automate your customer services.
A help desk workflow avoids clutter, and it also creates an automated prompt for repetitive responses that work efficiently in handling look-alike customer issues. The familiarity produces more natural and personal responses, which are mostly preferred by the customers.
Customer Relationship Management or CRM software allows you to integrate communication and task tools in the same space. You won't have to switch apps in responding to customer concerns because you can stay on top of it through the shortest route. Customer service representatives can even outline the tasks and set up response notifications. It's both ideal and appropriate for effective automated customer service.
---
Dialogflow chatbots
---
---
How Do You Automate Technical Support?
Technical issues rarely utilize similar services for official responses. However, email auto-replies and search-related articles regarding customer concerns are also helpful for the first stages of providing support.
Customers who reach out with technical difficulties often request for actual assistance from tech support representatives. The issues aren't easily resolved, like the general categories of customer support inquiries. These situations require specialized skills not only in communicating with customers, but the representative must also possess in-depth knowledge about the particular problem. In most cases, a live call is the only resolution that works. Urgent issues also demand immediate attention.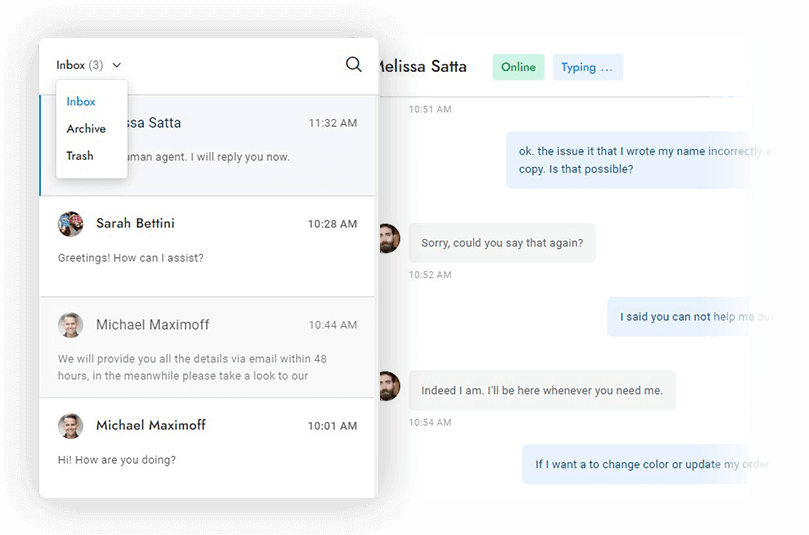 ---
---
---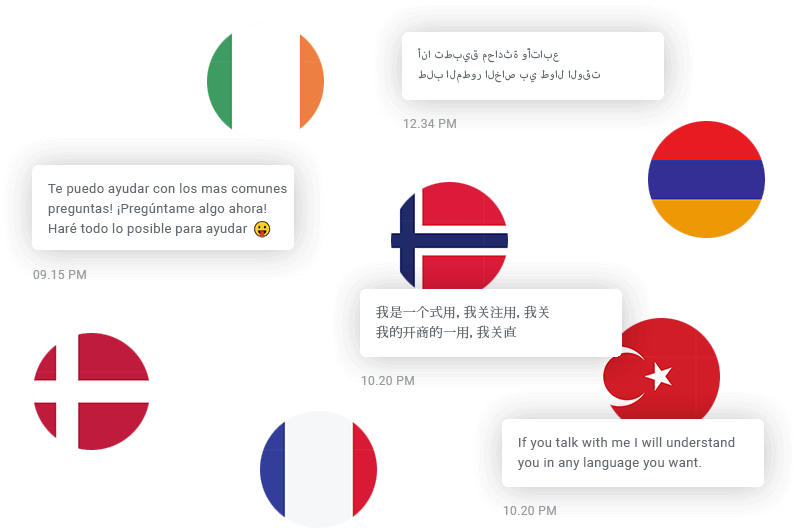 ---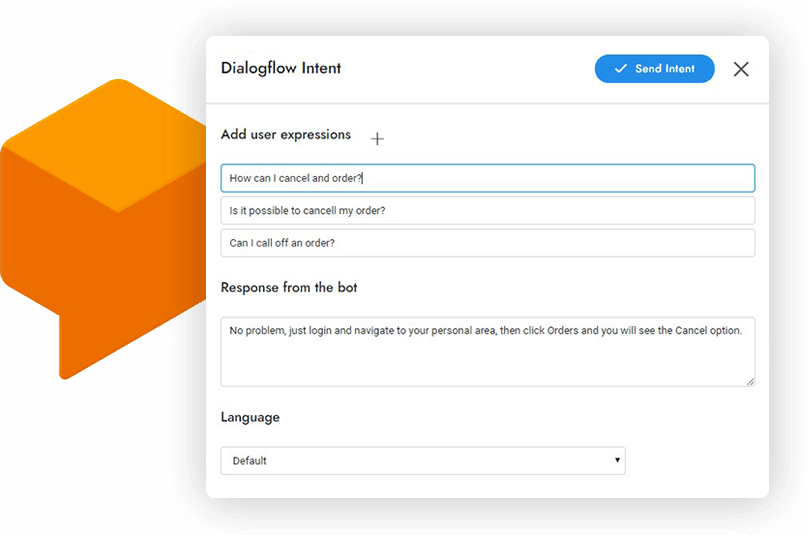 Advantages of Automated Customer Service
You're handing down the number one essential benefit of automated customer service, and that is real-time support whenever they come in to find answers to their inquiries.
The knowledge base section, canned email replies, and auto chatbots are highly effective in addressing the customer needs at the time when they most need them. Even if they only get a part of the support that they need, they feel assured that the quality of service is not compromised at the beginning of the process. If customers feel that they can smoothly get through the first phase of the automated customer service system, they'll also have a good feeling that the rest of their experience will proceed just as they want it to.
So, in the earlier parts of this article, there have been glimpses of customer service automation benefits that were not emphasized enough. Let's take a closer look at them:
Increased Work Productivity
Improved Customer Service Processes
Enhanced Customer Experience
Minimizes Cost of Customer Service Operations
Simplified Communications
Lesser Margin of Human Errors
Consistent Tone of Customer Approach
---
Most notably, if not all, then a great population of today's customer pool is the millennials and those who belong to the generation Y. Now, the best part about this is that they embrace automation as quickly as they blink their eyes. You can leverage this population since they're the next ones who will take over a majority of the digital citizens. Plus, they actually appreciate the upgrades in the customer service industry.
The Outcome of Customer Service Automation
Aside from the given benefits of the automated customer service system, there is one more important outcome that has an impact on both the customers and the companies who offer customer services: a proactive response to customer feedback.
Customers provide feedback regarding the automated technology or the comprehensive nature of customer service they experienced. This feedback can possibly lead to an unforeseen opportunity. The established relationship enables you to reach out to the customers and ask them to give out an honest review of your products or services.
You will know if you were successful in building meaningful relationships with your customers if they understand the significance of your symbiotic actions. Customer reviews are powerful enough to lift you at the top of your game. If you keep them happy, they can keep your business flourishing with a few remarkable words that describe the quality of your automated customer services in assisting them with their needs.
---